Entertainment News
Whitney hits screens on July 6th, 2018.
Sony releases movie on June 15th, 2018.
Movie Profiles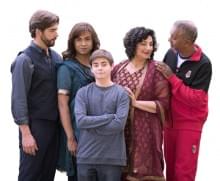 Recent Evans Above
Black Panther Blu-ray review: Black Panther was a huge hit and struck a chord with audiences...
Molly's Game Blu-ray review: Molly's Game, the directorial debut of screenwriter Aaron Sorkin, tells the true...
Star Wars: The Last Jedi Blu-ray review: When I reviewed the theatrical release of Star Wars: The Last...
Read Evans Above...
Current Poll
We're sorry, this poll is now closed. Would you like to see the results?
Countdowns