Mailbag Roundup: Peter Pan Diamond Edition Blu-Ray Combo Pack
Feb 05, 2013- Permalink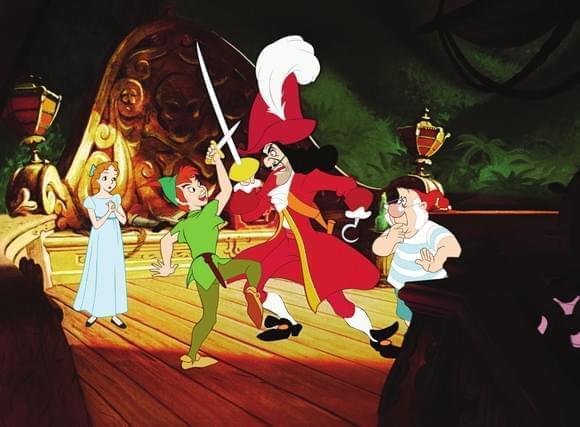 Courtesy Walt Disney Studios
To celebrate the 60th Anniversary of Walt Disney's Peter Pan, the studio has released a Diamond Edition package (available in three and two disc combo versions) that for the first time sees the 1953 film released on Blu-Ray.
Based on the play and novel by J.M. Barrie, the film tells the story of Peter Pan, the boy who never grew up, his trusty sidekick Tinker Bell, and the three siblings — Wendy, John and Michael — who joined him on a trip to Never Land where they battled Captain Hook and his band of pirates.
The film, directed by Walt's "Nine Old Men", has been carefully restored for its Blu-Ray release and its bonus features include:
Disney Intermission
Growing up with Nine Old Men
Disney View
Introduction by Diane Disney Miller
Deleted Songs & Scenes
You Can Fly: The Making of Peter Pan
Tinker Bell: A Fairy's Tale
Disney Song Selections
Audio Commentary Hosted by Roy Disney
Music Videos
The film is presented in its original 1.33:1 aspect ratio, so those expecting a widescreen film should be forewarned. (That may seem like an unnecessary bit of info, but just check Amazon comments on some older films like Casablanca where clueless buyers wonder why the sides were chopped off. Sigh…)
The video transfer is 1080p and there's both a DTS-HD 7.1 soundtrack and the original mono track.
Parents should also be warned that this film is a product of its time and the film's portrayal of Native Americans is stereotypical and racist especially in the "What Makes the Red Man Red?" musical number. Though there's no revisionism in this release and we're seeing the film as it was intended to be seen in the Fifties, I am a little surprised that the way Disney chose to handle the controversy was by ignoring it. Surely there could have been an small bonus feature on the disc that parents and teachers could have used as a discussion point.
blog comments powered by

Disqus