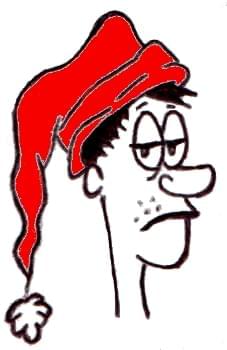 Skewed Christmas Countdown
126 days until Christmas. [or thereabouts...we're too wasted on egg nog to calculate this based on your exact time zone!]
Thanks for sharing a Skewed Christmas with us! We will see you again next November!
Want to show how skewed your Christmas is? Visit our Skewed Christmas Store!
Please invite your friends to visit the Skewed Christmas Countdown! We swear it'll help you move to the top of Santa's "Nice" list!