Entertainment News
Actor-writer-director was 69.
Couple couldn't twerk things out.
Actor found in New York home.
Movie Profiles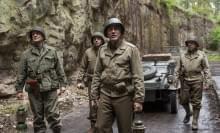 Recent Evans Above:
Top 5 Titles for Farrah Abraham's Porn Video Sequels: I was just as surprised as anyone when the awards season seemed...
Spider-Man teams up with Earth Hour and Earth Hour Blue: Earth Hour...
Mailbag Roundup: Winnie the Pooh, The Muppets and Merlin: A trip to the mailbox netted us some more Blu-rays from the...
Read Evans Above...
Current Poll
We're sorry, this poll is now closed. Would you like to see the results?
Countdowns
177 days until the 2014 Toronto International Film Festival.