Entertainment News
Database issues being worked on!
Please bear with us as we deal with a database migration issue. Kinks worked out shortly.
She's probably more upset we didn't put her name first.
Dina Eastwood tells Us Weekly couple have split.
Couple married in 2000.
Our Recent Movie Profiles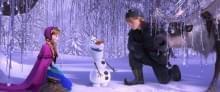 Recent Evans Above:
Mailbag Roundup: Winnie the Pooh, The Muppets and Merlin: A trip to the mailbox netted us some more Blu-rays from the...
Stoker now out on Blu-ray: We reviewed the theatrical release of Stoker earlier this year and were...
Mailbag Roundup: Lincoln comes to Blu-Ray: Photo: ©2012 2012 DreamWorks II Distribution Co....
Read Evans Above...
Current Poll
We're sorry, this poll is now closed. Would you like to see the results?