Carmen Electra
Check out our Carmen Electra photo gallery.
Born: Apr. 20, 1972 Cincinnati, Ohio, USA
[Please note that we are recovering from a bad database backup and some of our bio entries might be a bit stale. We are baking up a fresh batch as soon as possible.]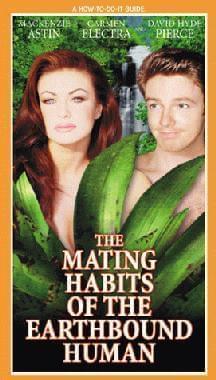 Carmen Electra, who started life as Tara Patrick, is one of those celebrities who is mostly famous for being famous. You know, the type of actress known more for her body than for her body of work. A performer you watch not for the parts she plays, but for the parts she displays. You get the picture.
Carmen was also a constant visitor on the tabloid pages, mostly for her on again-off again, married/divorced/annulled/just dating relationship with basketball's bad boy Dennis Rodman.
She was born as Tara Patrick in Cincinnati, Ohio on April 20, 1972. She started her introduction to the entertainment world early, getting into the area's School for Creative and Performing Arts when she was nine years old. While most people head to L.A. or New York to make it, Tara headed off to Minneapolis and started working as a model for the Target department stores. When she was nineteen, she finally headed off for Los Angeles. She started calling herself Carmen Electra and soon had the luck of meeting Prince. She auditioned for him and he signed her to his Paisley Park label. Her album died immediately and now acts as a coaster for people who like funky home furnishings.

Carmen's career was in danger of vanishing, so she made her clothes disappear instead. She posed nude for Playboy in 1996 and also appeared singing in the video Playboy Cheerleaders. She was kept busy in 1996 by hosting MTV's Loveline and later replaced Jenny McCarthy on MTV's Singled Out.
Around that time, David Hasselhoff desperately needed to add some talented actors to the cast of Baywatch. Instead he stuck with the tried-and-true T&A formula that made the show the world's most watched and hired Electra, Traci Bingham and Angelica Bridges. When the producers didn't throw her a life preserver at contract time, Carmen made the straight-to-video The Chosen One: Legend of the Raven, which co-starred fellow Playboy nudie Shauna Sand Lamas. She also landed a role on the short-lived Hyperion Bay and in the horror spoof Scary Movie.
As time progresses, we'll have more info about Carmen Electra here. If you have any comments or suggestions about our coverage, please email us.