Entertainment News
Film now playing in select cities.
Animated flick hits theatres November 21st.
Movie Profiles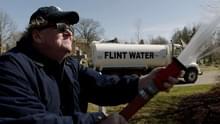 Recent Evans Above
Breaking In Blu-ray review: Breaking In is a competent thriller about a mother (Gabrielle Union) who...
Peter Pan Anniversary Edition Blu-ray review: Celebrating it's 65th birthday, Peter Pan joins Disney's Signature Collection with an...
A Wrinkle in Time Blu-ray review: A Wrinkle in Time is based on the classic Madeleine L'Engle novel...
Read Evans Above...
Current Poll
We're sorry, this poll is now closed. Would you like to see the results?
Countdowns