Entertainment News
Animated spy comedy takes flight on Christmas Day.
Sequel hits theatres November 21, 2019.
Movie Profiles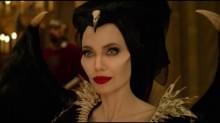 Recent Evans Above
Toy Story 4 Blu-ray review: When Toy Story 4 was released in theatres, I said that "old...
True Detective: The Complete Third Season Blu-ray review: In the third season of True Detective, two-time Oscar winner Mahershala Ali...
Yesterday Blu-ray review: At first glance, Yesterday appears to have a simple story. What if...
Read Evans Above...
Top DVDs
Content temporarily unavailable.
Current Poll
We're sorry, this poll is now closed. Would you like to see the results?
Countdowns