Entertainment News
Bomb squad takes package away one day after pipe bombs sent to public figures.
Film now playing in select cities.
Movie Profiles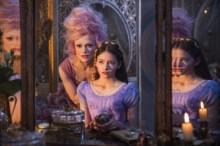 The Nutcracker and the Four Realms
Recent Evans Above
BlacKkKlansman Blu-ray review: From director Spike Lee, BlacKkKlansman examines race relations in America during the...
Christopher Robin Blu-ray review: In Christopher Robin, Ewan McGregor is the adult version of the titular...
Incredibles 2 Blu-ray review: Fourteen years after The Incredibles introduced us to the Parr family, Incredibles...
Read Evans Above...
Current Poll
We're sorry, this poll is now closed. Would you like to see the results?
Countdowns