Entertainment News
Saga's conclusion hits theatres December 19th.
Animated spy comedy takes flight on Christmas Day.
Movie Profiles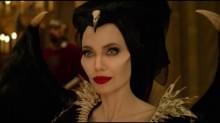 Recent Evans Above
Good Boys Blu-ray review: If you've ever watched a raunchy Seth Rogen comedy like Superbad or...
Fast and Furious Presents Hobbs & Shaw Blu-ray review: When gardeners have a successful plant, they often take a cutting from...
The Lion King Blu-ray review: The 2019 remake of The Lion King was perhaps the most contentious...
Read Evans Above...
Top DVDs
Content temporarily unavailable.
Current Poll
We're sorry, this poll is now closed. Would you like to see the results?
Countdowns