Josh Holloway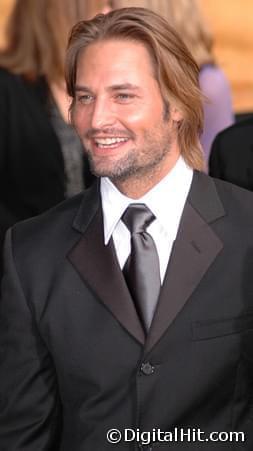 Check out our Josh Holloway photo gallery.
Born: July 20, 1969 San Jose, California, USA
[Please note that we are recovering from a bad database backup and some of our bio entries might be a bit stale. We are baking up a fresh batch as soon as possible.]
Josh Holloway was born in San Diego, California on July 20th, 1969. While still a baby, Josh's family moved to Free Home, Georgia. He left the University of Georgia after one year to pursue a modelling career.
You might miss it if you blink, but his first televised role was the purse snatcher in Aerosmith's 1993 video Cryin'. He then started booking small roles on shows like Angel and Walker, Texas Ranger. Film roles came his way and he appeared in 2001's Cold Heart with Nastassja Kinski, 2002's Moving August and Mi amigo and 2003's Sabretooth (with David Keith) and Dr. Benny. He also appeared on episodes of CSI: Crime Scene Investigation, The Lyon's Den and Navy NCIS: Naval Criminal Investigative Service.
Holloway became a household name when he had the good fortune of being cast as Sawyer on ABC's Lost in 2004. He appeared opposite Dulé Hill in 2007's Whisper.
He has been married to Yessica Kumala since 2004. The pair welcomed a daughter, Java Kumala Holloway, on April 9th, 2009.
As time progresses, we'll have more info about Josh Holloway here. If you have any comments or suggestions about our coverage, please email us.