Roberto Benigni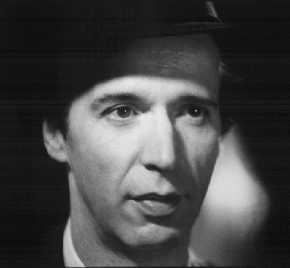 Check out our Roberto Benigni photo gallery.
Born: Oct. 27, 1952 Misericordia, Arezzo, Tuscany, Italy
[Please note that we are recovering from a bad database backup and some of our bio entries might be a bit stale. We are baking up a fresh batch as soon as possible.]
Roberto!
With that one word, Italian screen goddess Sophia Loren announced that Life is Beautiful had just won Best Foreign Language film at the 71st Academy Awards. Minutes later Helen Hunt would again call Roberto Benigni to the stage to accept the award for Best Actor.
Our site buzzed with emails congratulating the Academy Awards® received by Roberto Benigni and his film Life Is Beautiful.
An acclaimed comic filmmaker and entertainer, Benigni's Life is Beautiful explored the power of love and imagination against the backdrop of World War II Europe.
American viewers may know him from Jim Jarmusch's Down By Law and Night On Earth as well as playing Inspector Clouseau's son in Son of the Pink Panther. However, around the world Benigni is known for his own films many of which he wrote, directed and starred in. They include Johnny Stecchino, the story of a mild-mannered bus driver who's the spitting image of Italy's most wanted mobster, The Little Devil, and The Monster.
Roberto began his career in Rome's theatres and soon became one of Italy's leading comic talents. He started making television appearances and then took on feature film roles like Il Pap'occhio and Il Minestrone. He directed his first feature, Tu Mi Turbi. He captured a selection of his live performances in Tutto Benigni and appeared in Federico Fellini's last film, La Voce Della Luna. He also worked on Asterix and Obelix vs. Caesar based on the popular European comic strip.
As time progresses, we'll have more info about Roberto Benigni here. If you have any comments or suggestions about our coverage, please email us.