Evans Above
Feb 09, 2015
Long before PETA, there was Cruella De Vil, a fur-obsessed villain with a desire to make a coat out of Dalmatian puppies. You can take the adventure home with you as Disney releases their 101 Dalmatians Diamond Edition Blu-ray on February 10th, 2015.
The video presentation is a 1080p transfer with a 1.33:1 aspect ratio. Purists will note the removal of grain and the use of noise reduction that does lend to some softness and blurring. Full of dark overcast skies and shadows, this is not a showcase for eye-popping colour, but the presentation is faithful to these scenes. There's good contrast and black levels, and where there is colour, they're faithfully reproduced.
On the audio side, the disc comes with an English DTS-HD Master Audio 7.1 track as well as a French DTS-HD HR 5.1 track, a Spanish Dolby Digital 5.1 track and the original English Mono track. The disc has English, English SDH, French, and Spanish captions. Obviously the 1961 release didn't have a 7.1 surround track, but the audio team has done a nice job of adding some immersive and LFE elements without going to crazy. Dialogue is clean and intelligible.
The disc comes with a nice bunch of extras. Lucky Dogs examines the cost-cutting Xerox technology that trimmed the budget and saved the film. Dalmatians 101 is a small trivia segment hosted by Cameron Boyce. We get the animated short The Further Adventures of Thunderbolt as well as a complete episode of The Wonderful World of Disney called The Best Doggoned Dog in the World. We also get some "making of" segments, trailers, TV and radio spots, and even a music video by Selena Gomez.
If you're building a library of Disney animation classics, then the Diamond Edition of 101 Dalmatians belongs in your collection.
Jan 28, 2015
Gone Girl intrigued audiences with more twists and turns than a winding road, so needless to say, the home entertainment release is highly-anticipated. The Blu-ray released by 20th Century Fox Home Entertainment is worthy of the hype.
On the video side, the Gone Girl Blu-ray is a 1080p transfer with a 2.401 aspect ratio. The production was apparently shot with a 6K Red Epic Dragon digital camera, so with that high res a source, the transfer is impeccable. It's a thriller, so there are a lot of dark and shadowy scenes, but the detail is all there. Don't adjust your set, director David Fincher and cinematographer Jeff Cronenweth bathe the picture in a yellowish tinge. The whole presentation is fairly impeccable.
On the audio side, your ears are offered an English DTS-HD Master Audio 7.1 track as well as Spanish, French, Portuguese, Czech, Polish, and Turkish Dolby Digital 5.1 tracks. This is a thriller, so the 7.1 surround track subtly uses its tracks to create an ambient sound field. Dialogue is clearly placed in the mix. On the caption side, viewers get English SDH, Spanish, Portuguese, Czech, Polish, Slovak and Turkish captions.
The only extra on the disc is commentary from director David Fincher, but it's pretty funny and well worth a listen. The packaging also includes a booklet called Amazing Amy Tattle Tale that will make sense once you've seen the movie.
Fincher's a very interesting director to watch and you'll enjoy adding Gone Girl to your collection.
Dec 18, 2014
Corner Gas: The Movie had a quick multi-platform release pattern this month. We reviewed it's theatrical release a couple of weeks ago. It's just been released on both Blu-ray and DVD while also airing on multiple Bell Media networks. If you missed it, you just don't live in Canada.
The disc is in a 1.85:1 aspect ratio. Video quality is typical of an HD TV broadcast. I can't report that you'll be wowed by the yellow corn waving in the Saskatchewan fields or blown away by the details of the stitching on Brent's gas station work shirt. But if you're looking for a clean HD transfer of an excellent sitcom, then you've found it.
The audio side is not going to be giving your system much of a workout either. The disc comes with a 5.1 DTS HD Master Audio English track and English SDH subtitles.
Where this disc really shines is in the extras. You get a trailer, blooper reel, sing-a-long mashups, several extended scenes with executive producer commentary and quite a few behind-the-scenes featurettes that let us spend some more time with the citizens of Dog River.
If you love Corner Gas, which you should, then a Blu-ray of Corner Gas: The Movie belongs in your collection. Now we can hope for a Blu-ray release of the complete series…and yes, fingers crossed, Corner Gas: The Sequel.
Dec 10, 2014
Guardians of the Galaxy was a hit when it played in theatres with its irreverent superhero fun. Those who bring it home will find it's also a hit with your home entertainment system. Please note that Marvel sent us a 2D screener, so my remarks are not based on the 3D disc.
The discs features a 1080p transfer at an aspect ratio of 2.40:1 Despite the story's sometimes dark and grungy settings, the picture quality handles the palette while. Good black levels, good skin tones and an excellent amount of detail on textures. There is some occasional crush, but nothing you'll write home about.
On the audio side, the disc comes with an English DTS-HD Master Audio 7.1 track as well as Dolby Digital 5.1 tracks in Spanish and French. Subtitle are available for English SDH, French and Spanish. If you've got a 7.1 home theatre setup – or are hoping that Santa brings you one – this flick will give it quite the workout. You'll find yourself thrown into the middle of an audio experience as spaceships fly by, engines hum and guns blaze. Your sub-woofer gets a well-deserved workout and despite everything going on, dialogue is always clear and well paced in the mix.
In terms of extras, you get several featurettes, commentary, a look at the special effects, blooper reel and a sneak peek at the upcoming Avengers: Age of Ultron.
Add Guardians of the Galaxy to your collection. You won't be sorry.
Dec 08, 2014
As I said in my review of When the Game Stands Tall's theatrical release, the film combines two of America's greatest religions: football and, well, religion. The film follows the story of the De La Salle High School Spartans, who held a 151 game winning streak led by their coach and Bible studies teacher portrayed by Jim Caviezel. When a tragedy strikes both the team and its streak, the players have to see what they're really made of.
The disc's 1080p 1.85:1 transfer is clean. Details are sharp down to the blades of grass and the worry lines on Jim Caviezel's forehead. Colours are accurate and the heat haze in one scorcher of a game will have you reaching for a cold drink.
On the audio side, the disc provides English and Portuguese DTS-HD Master Audio 5.1 tracks and French and Spanish Dolby Digital 5.1 tracks. On the subtitle side, there are English, French, Spanish, Portuguese subtitles as well as English captions with descriptions for the deaf or hard-of-hearing. The surround tracks are put to good use and the lower frequencies are perfect for each bone-crunching tackle. The only thing that would make you feel more in the game would be if a family member dumped Gatorade on you after a win.
The disc does come with the usual staple of extras. We get audio commentary from director Thomas Carter, a "making of" featurette with interviews with the cast and crew. There's a scene by scene interview between Carter and Coach Ladouceur, a series of deleted scenes, a featurette with second unit/football director Allan Graf and a look at the philosophy of Bob Ladouceur and how we would get through to his players and students.
If you're into the film's spiritual or sports messages, you may want to add this one to your library.
Dec 05, 2014
Helen Mirren is a treasure, so I was looking forward to checking out the Blu-ray for The Hundred Foot Journey. Directed by Lasse Hallström, and co-starring Om Puri, Manish Dayal and Charlotte Le Bon, the film tells the story of a feud between two restaurants. One is operated by an Indian family starting over in Europe, while the other is run by a celebrated French chef (Mirren).
The disc is a 1080p transfer with a 2.39:1 aspect ratio. Besides satisfying the foodies in the audience, the scenery is also lush and beautiful and the disc supports this with excellent vivid colours and sharp details down to individual hairs. The colours are excellent as are the black levels.
On the audio side we get an English DTS-HD Master Audio 5.1 track as well as French and Spanish Dolby Digital 5.1 tracks. Subtitles come in English SDH, French, and Spanish. The audio mix is as elegant in the film, immersing you in the proceedings. You might think a surround experience is only for action flicks, but a great sound designer can use it to pull you into the story.
On the extras side, we get an interview with producers Steven Spielberg and Oprah Winfrey, a couple of behind the scenes pieces and, wait for it, a recipe for coconut chicken.
Not sure if you're supposed to add this disc to your film library or your spice rack, Either way, you won't be disappointed.
Nov 10, 2014
Last month, I took a look at Disney's new release of Sleeping Beauty so it fits perfectly that this month I got a chance to check out the Blu-ray of Maleficent, the retelling of the story from the perspective of the fairy tale's villain. I reviewed the theatrical release earlier this year.
The theatrical release was visually stunning and those bringing Maleficent home will be treated to the same quality with Disney's 1080p, 2.4:1 aspect ratio transfer. The image is clear, and textures, whether they be wood, fabric or skin, are full of great detail. Bright scenes are colourful and vibrant, and dark scenes lose none of the clarity.
On the audio side, Maleficent comes with an English DTS-HD Master Audio 7.1 soundtrack and French and Spanish Dolby Digital 5.1 tracks. Dialogue is easy to understand in the centre channel and the surround channels are used to immerse the viewer in the story, especially in the battle scenes.
The disc has several bonus features such as the usual deleted scenes, a look at Elle Tanning's love of the animated film, the creation of battle scenes, and a look at the costumes and special effects.
Angelina Jolie's performance is fantastic and the disc is beautiful, so add this one to your library.
Planes: Fire & Rescue follows up on the 2013 film, Planes. This time around, racing plane Dusty (the voice of Dane Cook), finds that his racing days may be over and joins the world of aerial firefighting. The film also features the voice talents of Ed Harris, Julie Bowen, Wes Studi, Brad Garrett and Stacy Keach to name a few.
The flick's 1080p 2.39:1 aspect ratio transfer is bright and colourful with just a bit of banding. The images are crisp with good texture details.
The film soars (sorry, aviation reference) in respect to its soundtrack. It comes with an English DTS-HD Master Audio 7.1 track as well as French and Spanish Dolby Digital 5.1 tracks. Voices are clean and the action is immersive, especially making good use of the low frequency channel for the roar of the fires and plane engines.
The extras package comes with deleted scenes, an animated short featuring Chug and Dusty as well as two other shorts, a look at the real planes used in firefighting, a couple of fake promos and a music video for "Still I Fly" by Spencer Lee.
If you've got little fliers in the house, you'll do okay to bring this one home.
Oct 29, 2014
Actors Carly Pope and Jaclyn A. Smith (aka Jax) recently completed their participation in the Women in Film & TV Vancouver's Actor Career Mentorship Program. I had a chance to speak with them and the program's creator and director, Krista Magnusson, about the benefits of such a program.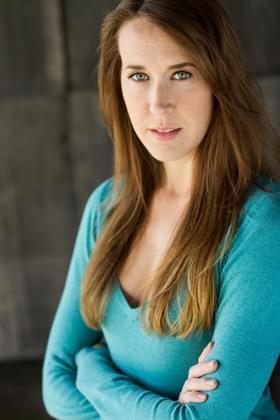 Krista Magnusson
Getting to the root of the matter, I asked Krista (Bloody Knuckles, Limitless, Beauty Mark) why she felt that such a program was necessary. The actors involved have agents and/or managers so what secret sauce can a more experienced actor bring to the table?
"At the beginning of your career or when you're first exploring acting, your teachers and coaches can be amazing mentors and your agent can be a great source of advice," said Krista. "At a certain point though, your agent really should be managing your career and not guiding or driving it, since you should be doing that yourself." She herself had benefited from "wonderful and inspiring" teachers but those teachers and coaches don't necessarily have the time to provide extended consultations in a one-on-one, personally-tailored setting. Since there aren't many female acting teachers and coaches in Vancouver, she thought it would be very beneficial for female actors to be able to get career advice from someone further up the career ladder.
Krista had specific parameters in mind for the selection of mentors and mentees. Since the program was about climbing past plateaus and kick-starting a career, her mentees were required to have at least three years of acting experience so that most already had a clear idea of the type of career that they wanted to build. Mentee applicants had to outline three specific goals they wanted to accomplish with their mentor during the six month program. Krista said that the application also guided the applicants through areas the jury would be looking at, like industry involvement, initiative, ability to communicate well, and realistic expectations of a mentor.
On the mentor side of things, Krista and the jury were looking for professional actresses who already had strong careers and experience, women who had already successfully negotiated the issues the mentees were facing. Krista added, "Thankfully there are a lot of amazing female actors in Vancouver who were happy to offer their time!"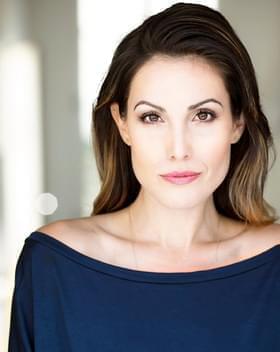 Carly Pope
One of those amazing female actors was Carly Pope (Young People F*cking, Elysium, This Last Lonely Place) who saw the benefits of such a program and graciously agreed to be a mentor, saying that she agrees with a sage friend who once said that "the moment you start teaching, is the moment your studenthood begins." I asked her if she had learned anything about herself during the mentor/mentee relationship with Jax and she said, "I truly believe it's important to remain open to guidance and the possibility that opportunities to learn and grow can present themselves around any corner – irrespective of how it's initially framed." She was also thoroughly impressed with Jax, adding that "her eagerness, willingness, and ceaselessness to propel and remain in action is an incredibly refreshing inspiration."
I mentioned that Krista started the program because she felt that there was a great need for it and Carly agreed. I asked if there was a moment when she wished she could have asked someone for guidance and couldn't and she said, "Definitely. There still ARE those moments, always. In fact, I think I mentioned to Krista that should the mentorship program through WIFTV continue (which it no doubt will) I oughta apply as a mentee instead…I have ample amounts to learn still too!"
Asked who her biggest mentor was, Carly responded, "I'm not certain I've necessarily had a specific mentor as much as I've been fortunate enough to have worked with many individuals who have served as sounding boards and examples of 'success.' By 'success', I don't mean the trivial or surface identifiers, but rather people who have been courageous, brave, unconventional, tenacious, brazen, unrelenting, POSITIVE, kind, guiding etc. Babz Chula was one. Larry Kent, another. And there, surely, are many more." I like that Carly had said "surely" as it points to the innate mentorship we receive by being open to learning. That unnamed person who inspires you with a random act of kindness can be just as much a mentor as the person who shows you the right way to approach a specific problem.
Since Carly had worked both sides of the border, I asked if there was a difference in advice for the Canadian and U.S. markets? She replied, "I really can't see any borders with this mentorship," joking that "if I HAD to choose something Canadian vs. American then I suppose it would have to do with accent reduction work." She felt that the issues she and Jax were tackling were focused on personal development and specific areas of growth and that they should apply anywhere in the world. Carly added that "I certainly have no jurisdiction on the business side of the coin, but in terms of growing our craft, what I'm aiming to shape is a toolset that can take place in a yurt, up a tree, atop the alps, or at sea."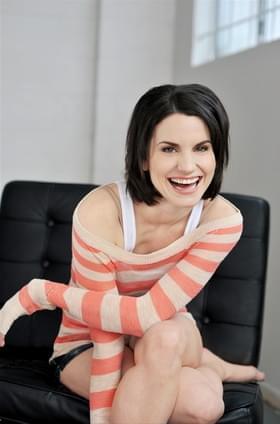 Jaclyn A. Smith
I asked Jax (The Invisible Mouth, Glow, Eureka) how being Carly's mentee had helped her. She said it had been rewarding on many levels including an increased confidence in both the audition room and on set. Jax said Carly "helped me immensely with trusting myself as an artist and she has made me feel 100% supported in everything that I'm doing right now. It's helped me to stretch further outside of my comfort zone knowing she's there to guide and advise me."
Asked for a nugget of info she's gleaned from the process, Jax said "I've learnt to remember I am part of a team and not to hesitate to involve myself more in that team (politely requesting more time with props if needed or a discussion with the director about character, etc.)" She also realized that the process is ongoing and "it's never 'done' – sometimes we get caught up, especially with auditions, in making a polished final product to 'present' but really there is no end to rehearsal, there is no end to digging deeper and finding out more about the life you're taking on."
Why did Jax want to become a mentee in the first place. "I had never heard of anything like it so I was really curious what the experience would be like," she said. "I have mentors in other areas of the industry who have been instrumental to my growth as an artist, so I knew the power of apprenticeship. I thought that the application questions were so helpful themselves that even if I didn't get it, it was an exercise well worth doing. The whole mentorship application process and program has helped me to clarify my goals as an actor and artist moving forward and that was a big part of what appealed to me in the beginning." Would she want to move to the other side of the table one day and be a mentor herself? "Absolutely, 100% yes. I would love to participate as a mentor one day. I would consider that a great accomplishment."
Rather than asking Jax the border question I had asked Carly, I took her position as an expatriate Torontonian and current Vancouverite and asked if there was a difference in the two acting scenes despite being in the same country?
"There's an overall different energy and vibe between the cities themselves," reflected Jax, "but as far as acting is concerned, in my opinion the basics of working on the craft, auditioning and navigating the business are all generally the same no matter where you live. It is an ever changing landscape between Toronto, Vancouver, LA and New York."
Finally I asked Jax, a dedicated environmentalist (check out Flicking the Lights Off) if she mistakenly thought she was going to be a manatee instead of a mentee. "Were you surprised the meetings didn't take place at the Vancouver Aquarium?" I asked.
"Sigh, yes. I showed up at the Aquarium in my wet suit and was deeply disappointed. Luckily my mentor was able to talk me through it and we got back on track. I will however be returning to the Aquarium for an acting exercise soon. I'm working on my inner penguin."
Carly and Jax recently completed the program but another round will be starting in 2015 with the application process starting in the fall of 2014. Since the program is only offered to members of WIFTV, it will be announced via the WIFTV members e-newsletter first and later on social media. For more information on WIFTV, visit https://www.womeninfilm.ca/.
Photo credits: Krista Magnusson/Triumph St. Photography, Carly Pope/Rob Daly, Jax/Gordan Dumka
Oct 07, 2014
Digging through the mailbox unearthed two new releases from Disney: Sleeping Beauty: Diamond Edition and the Jon Hamm movie Million Dollar Arm.
1959's Sleeping Beauty was a huge undertaking for Disney, with story work beginning in 1951 and animation running from 1953 to 1958. It was the first animated film to be shot with the Super Technirama 70 wide-screen process.
The video quality of this Diamond Edition release is a stunning 2.55:1 1080p transfer with amazing contrast , colour and clarity. The colours are rich and the black levels aren't over-boosted. Any signs of print damage from the source material have been eliminated.
On the audio side the disc features a DTS-HD Master Audio 7.1 soundtrack. Again, the technicians went back to the source material and removed hisses and pops and remixed into the 7.1 experience with use of all channels for ambient sounds and music. The disc also features the original 4 track soundtrack as well as French DTS-HD 7.1 and Spanish, Portuguese and Russian Dolby Digital 5.1 tracks.
Sadly, the Diamond Edition is missing quite a few extras from that were on the previous Platinum edition, but it still has a good list of extras like deleted scenes, audio commentary from Leonard Maltin, Andreas Deja and John Lasseter, The Sound Of Beauty: Restoring A Classic, Picture Perfect: The Making Of Sleeping Beauty and Eyvind Earle: A Man And His Art, The Art of Evil: Generations Of Disney Villains, DisneyAnimation: Artists in Motion, Once Upon a Parade,Beauty-Oke: Once Upon A Dream.
If you don't already have the Platinum edition, this Sleeping Beauty is a worthwhile addition to your collection.
The mailbox also contained the sports/inspirational Jon Hamm flick Million Dollar Arm, the story of a US sports agent who looks for the next baseball pitching hero on the cricket fields of India.
The film has a clean 1080p 2.39:1 aspect ratio transfer. Good skin tones, clothing textures and details. The colours are natural.
On the audio side we get an English DTS-HD Master Audio 5.1 track and French and Spanish Dolby Digital 5.1 soundtracks. Dialogue is clear and though the surround channels aren't given an awe-inspiring workout, they are used to good effect for ambient sounds.
Extras on this disc are a collection of outtakes, an alternate ending, deleted scenes, a look at A.R. Rahman's music, a look at the stories of the real Rinku, Dinesh, and JB, and the actors discussing their training for the roles.
If you're into inspirational sports films, add this one to your team.
Sep 15, 2014
Looking for the new trailer for The Hunger Games: Mockingjay – Part 1? Look no further. The film opens November 21st, 2014.