Jane Lynch and Lara Embry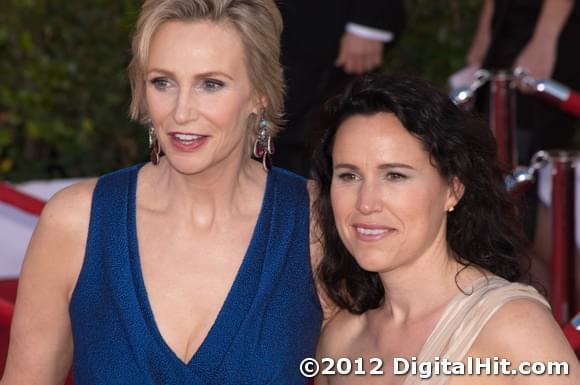 Glee's Jane Lynch and her wife, Dr. Lara Embry, arrive at the 18th Annual SAG Awards. The couple married in 2010.
©2012 DigitalHit.com. All rights reserved.
Photographed by
Ian Evans
Published: January 30, 2012
Visit our coverage of the 18th Annual Screen Actors Guild Awards.
Other Lara Embry photos