Emanuel Michael, Christopher Walken and Yaron Zilberman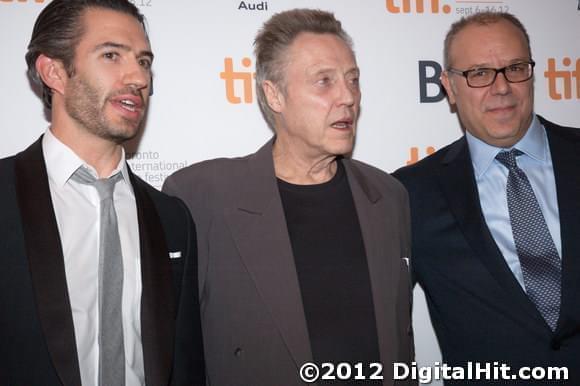 Producer Emanuel Michael, actor Christopher Walken and director Yaron Zilberman pose together at the A Late Quartet premiere during TIFF 2012.
©2012 DigitalHit.com. All rights reserved.
Photographer: Christine Lambert Published: September 11, 2012
Visit our coverage of the 37th Toronto International Film Festival.