Jamie Campbell Bower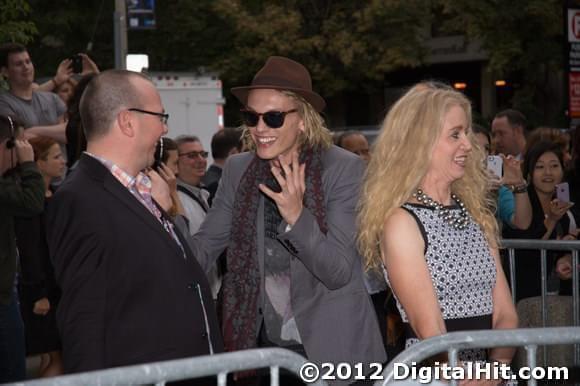 Jamie Campbell Bower, who plays Jace Wayland in The Mortal Instruments: City of Bones, arrives at the premiere of Stuck in Love to support girlfriend Lily Collins. The pair are currently shooting The Mortal Instruments franchise starter in Toronto.
©2012 DigitalHit.com. All rights reserved.
Photographer: Christine Lambert Published: September 10, 2012
Visit our coverage of the 37th Toronto International Film Festival.