David O. Russell, Jennifer Lawrence and Bradley Cooper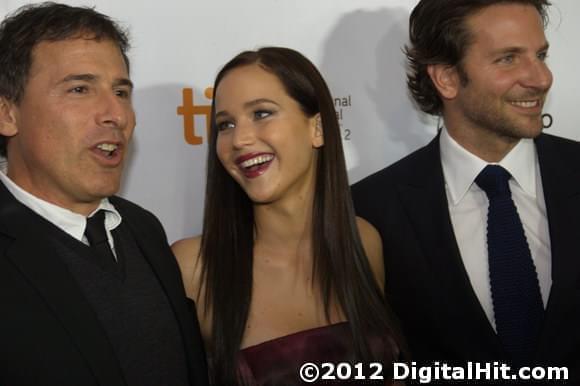 Actress Jennifer Lawrence smiles at director David O. Russell as he and Bradley Cooper pose for the cameras at the Silver Linings Playbook premiere.
©2012 DigitalHit.com. All rights reserved.
Photographer:
Ian Evans
Published: September 9, 2012
Visit our coverage of the 37th Toronto International Film Festival.
Other Bradley Cooper photos