Alex Cross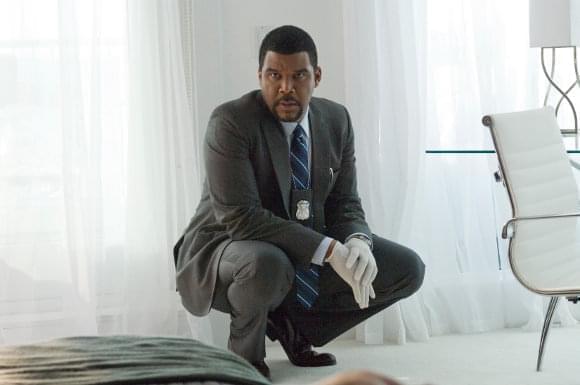 Photo: ©2012 Summit Entertainment
Director(s): Rob Cohen
Writer(s): Mark Moss and Kerry Williamson
Cast: Tyler Perry, Matthew Fox, Edward Burns, Rachel Nichols, Cicely Tyson, Carmen Ejogo, Giancarlo Esposito, John C. McGinley and Jean Reno
Release Date(s)
Oct 19, 2012 - Wide
Read our review.
Alex Cross goes back to the origins of the detective character portrayed by Morgan Freeman in Along Came a Spider and Kiss the Girls. Cross, played by Tyler Perry, faces off with a serial killer (Matthew Fox) in a case that will get very personal for the Detroit detective.
Though most people know Tyler as the family matriarch Madea, director Rob Cohen says he's tailor made for the role. "I am sure a lot of people were confounded when they heard Tyler was doing this character after Morgan Freeman did the role in earlier movies .Tyler usually sticks to his own productions but if you read Jim's books, the character is a 40-year-old guy who is big and physical; that's Tyler. He's truer to the Patterson character from the books than what was previously done on screen with Morgan."
Funnily enough, the director met his star after seeing him dressed as Madea in a stage production of Madea's Family Reunion. "I was amazed at how big he was and I told him, 'you could be an action movie star' and he sort of laughed and said 'well, maybe we'll work something out.'" says Cohen.
While Perry's Madea is able to deliver an ass-whooping with her sharp tongue, playing Cross required him to study the self-defense art called Krav Maga. "I trained about three times a week and it's the most ass-kicking workout I've ever experienced," says Perry.
With his lead cast, Cohen had a particular type in mind for his serial killer. He wanted someone who just as easily could have been cast as the villain, making the character morally ambiguous. He chose actor Matthew Fox. "I thought if he could somehow wrap his mind around a villain of this proportion that he would be amazing and I really think he rose to the occasion of playing it," says Cohen.
Find out how the two characters square off when Alex Cross opens on October 19th, 2012.
Read our review.