Harry Potter and the Half-Blood Prince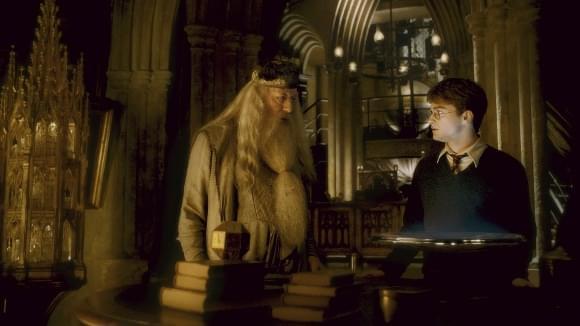 Photo: Photo courtesy of Warner Bros. Pictures
Director(s): David Yates
Writer(s): Steve Kloves
Cast: Daniel Radcliffe, Rupert Grint, Emma Watson, Michael Gambon, Jim Broadbent, Alan Rickman, Tom Felton and Helena Bonham Carter
Release Date(s)
Jul 15, 2009 - Wide


Harry Potter and the Half-Blood Prince marks a change in the lives of Potter and his friends. On the lighter side they toy with romance and on the darker side they must deal with forces that challenge balance between good and evil.

Producer David Heyman says that, "One of the central themes in the Harry Potter books is the choices we make are what ultimately define us. It's also something we have explored and will continue to explore in the films. Each of the books, as well as the respective films, chronicles a different year in Harry's life, and the sixth installment is no exception. In the last film, we were watching Harry at a difficult stage — tormented by dreams, questioning himself and beset by personal demons. Now he's a year older and that brings a different set of issues and responsibilities."

Daniel Radcliffe, who has played the title character for the whole series, agrees. "For me, the films have always been about a loss of innocence," says Radcliffe. "When Harry came into this world, it was all just amazing and brilliant and kind of pure. But as the films have gone on, that's totally disintegrated, and he's realizing that the wizarding world has just as many, if not more, challenges than the world he grew up in before."

Director David Yates says the actors, who have grown up on screen, were up for he challenges that the story presented. "Another year brings up another set of challenges for Harry, Ron and Hermione, and the older they get the more complex they become. I really enjoyed exploring deeper aspects of the characters further with Dan, Rupert and Emma. They are really keen to push and be pushed in their roles because we all want these characters to grow and develop both with the unfolding stories and the audience."

Love and friendship, good and evil, secrets and lies, Muggles and Wizards. All will unfold when Harry Potter and the Half-Blood Prince opens in North America on July 15th, 2009.