No Strings Attached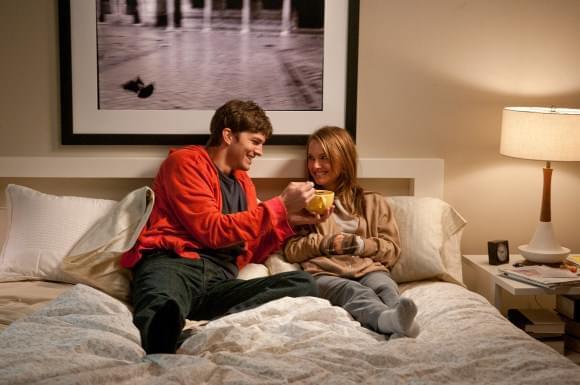 Photo: Photo credit: Dale Robinette (c)2011 DW Studios LLC. All Rights Reserved.
Director(s): Ivan Reitman
Writer(s): Elizabeth Meriwether
Cast: Natalie Portman, Ashton Kutcher, Cary Elwes and Kevin Kline
Release Date(s)
Jan 21, 2011 - Wide


Ivan Reitman's No Strings Attached is the story of two long-time friends who decide to enter into a casual sex agreement after they both swear off relationships. They initially keep emotions out of the contact with each other but soon begin to question if it's more than friendship.

Reitman like the idea of exploring the concept of friends with benefits and enlisted the aid of screenwriter Elizabeth Meriwether, who loved the idea too. Says Meriwether, "I was really into the idea of a love story that started with a kiss instead of ending with one. That's what happens in real life sometimes and as someone who loves romantic comedies, I wanted to write one that felt modern."

Reitman saw the concept of casual sex between friends as a new twist on an old story. "That's what interested me. A little over 20 years ago, When Harry Met Sally asked the question whether a man and a woman could be friends without sex getting in the way. Frankly, I think the question today is, 'Is it possible for a man and woman to have a purely sexual relationship without emotions getting in the way?'"

The thought of examining new relationship norms wasn't the only thing that motivated Reitman. There was also the inspiration he got from his Oscar®-nominated son. "I got inspired. I loved the work Jason did as the writer/director of Up in the Air and it reminded me how much I love telling stories — creating movies with good ideas, ones that are all about character and performance. I had mostly been doing bigger films with lots of special effects, and basically, I got jealous. And as Liz's script was evolving, I thought, 'Well, here's an opportunity for me to do that kind of a comedy.'"

Natalie Portman, who plays Emma, a doctor, was attracted by the intelligence she saw in the script. "I feel like romantic comedies are often about the girl who has a job at a magazine or in fashion getting a makeover, but this movie is about people that we all know," says Portman. Unlike many female protagonists, Emma's looking to avoid getting married and Merriwether thought she was great for the part, saying that "She brings a new female model into the romantic comedy genre, one that is strong but lovable…you want her to find love, but she doesn't have to lose herself to get it."

Reitman felt he needed a leading man who was desirable to women but could also play with his character's insecurities. He found that in Ashton Kutcher. Kutcher, like Portman, was also drawn to the screenplay's take on romantic comedies. Says Kutcher, "Liz delivered a screenplay that was authentic, but also ridiculously funny. Most of the time when you read a comedy script, at some point, it's going to push for the comedy — but Liz's never reaches for a joke. It's really a character comedy, and not a generic 'hijinx-y' type of film."

Can Kutcher and Portman keep love at bay? Find out when No Strings Attached opens on January 21st, 2011.