Cannon Arm and the Arcade Quest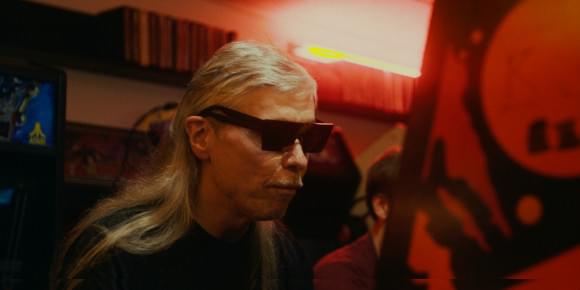 Photo: ©2021 Good Company Pictures
Director(s): Mads Hedegaard
Writer(s): Mads Hedegaard
Cast:
Reviewed by: Ian Evans on
Release Date(s)
Apr 29, 2021 - Hot Docs Festival 2021


Not all heroes wear capes and not all leaders have huge followings. In Mads Hedegaard's Cannon Arm and the Arcade Quest, we learn that some have a quest and a pocketful of change.

We meet Kim, a Danish grandfather of indeterminate age, who is both a hero and a leader to his group of arcade-loving friends. This may be a world of Puzzle Bobble, Pac-Man, and Donkey Kong, but Kim and his Copenhagen-based group exhibit a ton of respect, admiration, loyalty for each other. Kim had previously been able to play the galactic game Gyrrus on one coin for 49 hours. He wants to beat that and dedicates his attempt to play on one coin for 100 hours to a late friend they lost to suicide.

Like the Avengers assembling, the documentary shows Kim's friends strategizing and planning for his record attempt, helping Kim train and be healthy enough to take on the galaxy. Mads Hedegaard takes this subject matter and gets the audience fully involved with video game visuals and a soundtrack that features the group's favourite band, Iron Maiden. Hedegaard takes the time to introduce us to the group which includes a self-taught epistemological rationalist and a slam poet. By the time Kim is ready to begin his attempt, you'll find yourself rooting for him and cheering on his band of loyal friends.

Cannon Arm and the Arcade Quest is currently playing as part of the 2021 Hot Docs Canadian International Documentary Festival from April 29th to May 9th.