Cars on the Road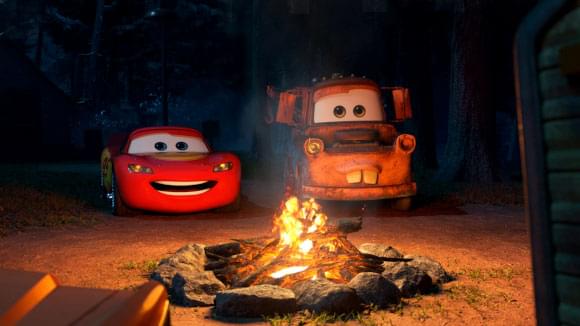 Photo: ©2022 Disney/Pixar
Director(s): Brian Fee, Bobby Podesta and Steve Purcell
Writer(s): Steve Purcell
Cast: Owen Wilson, Larry the Cable Guy, Quinta Brunson, Cristela Alonzo, Dana Powell, Toks Olagundoye and Hayden Bishop
Reviewed by: Ian Evans on
Release Date(s)
Sep 8, 2022 - Disney+


The Disney+ Original series Cars on the Road, which premieres in the streamer on September 8th, is a fun series of shorts (running 8-10 minutes) based on the popular Cars animated franchise. Mater (Larry the Cable Guy) is nervous about going across the country to attend his sister's wedding. He enlists the help of his buddy, Lightning McQueen (Owen Wilson) to join him on an epic road trip. As the theme song says, it's about "Hittin' the highway, a couple of friends, with new adventures 'round every bend."

Mixing a road trip with Saturday morning cartoon tropes, the nine episodes have the four-wheeled friends coming across ghosts, dinosaurs, paranormal investigators, clowns, and combatants. Each adventure is full of laughs, but the underlying themes are always about friendship, loyalty, and acceptance. While the little ones will be thoroughly entertained by the pair's antics, there are enough references and jokes for the older members of the audience to sit back and make this a family affair. It's not often you can have a three-year-old giggling while also making some spot-on references to The Shining.

The nine episodes could have been stitched together and fleshed out into a feature, but these bite-sized episodes are quick viewing for short attention spans.