Once Upon a Snowman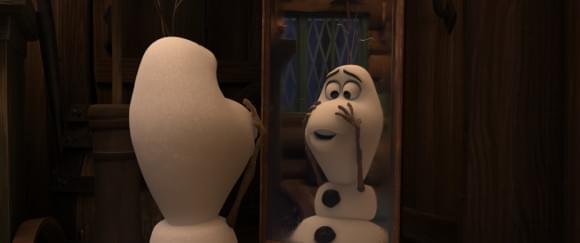 Photo: ©2020 Disney+
Director(s): Trent Correy and Dan Abraham
Writer(s): Trent Correy and Dan Abraham
Cast: Josh Gad, Idina Menzel, Kristen Bell, Jonathan Groff and Chris Williams
Reviewed by: Ian Evans on
Release Date(s)
Oct 23, 2020 - Disney+


In the new short Once Upon a Snowman, premiering on streaming service Disney+ on October 23rd, 2020, the Frozen franchise's cutest, most lovable, most sellable character, Olaf (Josh Gad) is going through a bit of an identity crisis moments after he is created by Elsa. In an action and laugh packed eight minutes, the adorable snowman must discover who he is and what name suits him best.

Gad's voicing of the character remains perfectly suited to the character and his interactions with others in the short are cute and full of sweet humour. The wintery backgrounds are just as beautifully rendered as in the feature-length Frozen flicks.

It's just eight minutes long, but it's still worth gathering the family 'round the ol' TV to watch the animated equivalent of a warm blanket on a cold winter's night. Once Upon a Snowman is a nice little break from 2020.