Street Gang: How We Got to Sesame Street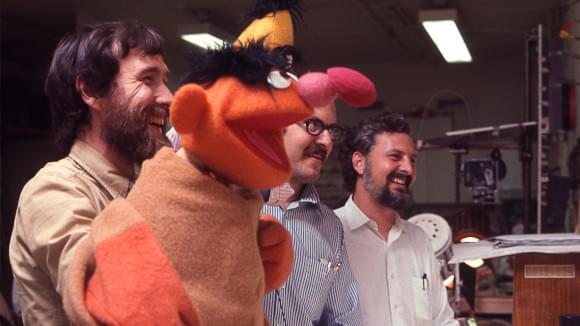 Photo: ©2021 Screen Media Films
Director(s): Marilyn Agrelo
Writer(s): Michael Davis
Cast: Joan Ganz Cooney, Jim Henson and Jon Stone
Reviewed by: Ian Evans on
Release Date(s)
May 7, 2021 - VOD


In the documentary Street Gang: How We Got to Sesame Street, we see that the show started with a very simple premise: to use the addictive power of television for good. Creators Joan Ganz Cooney, a TV producer, and psychologist Lloyd Morrisett figured if children were singing along to beer commercials, maybe, just maybe, they could learn to sing along to the alphabet, numbers, and other, educational concepts. They put together a team of seasoned TV professionals, early childhood educators, and psychologists and created a method of getting important educational concepts across in a fun way. The missing ingredient was soon added: Jim Henson and his Muppets. They had been introduced to the world in hip late night appearances and quirky commercials, but now turned their talents to hooking children on learning.

And so Sesame Street was born. As a child watching the shows, I just thought it was a fun and funky place to locate a show, but its urban setting served a purpose. Studies showed that inner city children, especially Black inner city children, were at a disadvantage and almost a year behind suburban children in their education. The producers wanted to give the show a location that felt familiar to those viewers, who might feel alienated by the fanciful treehouses and playgrounds where many other shows were set.

Using a collection of contemporary interviews, archival interviews, behind-the-scenes footage, and an impressive collection of clips from the series, director Marilyn Agrelo shows us the roots of the show, the pressures of making it, and the sometimes volatile and complicated personalities behind it. We learn that Roosevelt Franklin, a Black Muppet created by the original Gordon, Matt Robinson, was pulled from the show after complaints from parents who thought the character perpetuated stereotypes, whereas Robinson felt Roosevelt gave inner-city children a character who spoke like they did. We also see the ugliness of some southern PBS channels who refused to air the show because of its integrated setting. As I mentioned, the show was created to battle commerce in children's programming and aid poorer families, but the documentary doesn't delve into the 2016 deal which put most of the show behind an HBO paywall.

Street Gang: How We Got to Sesame Street is a powerful walk down memory lane if you grew up watching it during its heyday. Seeing the way unrehearsed children on the show interacted with the Muppets in such a pure, loving manner is quite powerful. The doc manages to bring a smile to your face, a warmth to your heart, and even the odd tear to your eyes. Highly recommended.