The Mighty Ducks: Game Changers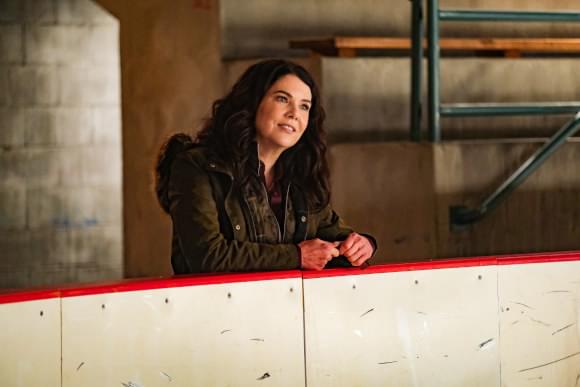 Photo: ©2021 Disney+
Director(s): Michael Spiller, James Griffiths and Jay Karas
Writer(s): Steven Brill, Josh Goldsmith and Cathy Yuspa
Cast: Lauren Graham, Emilio Estevez, Brady Noon, Maxwell Simkins, Swayam Bhatia, Luke Islam, Kiefer O'Reilly, Taegen Burns, Bella Higginbotham and DJ Watts
Reviewed by: Ian Evans on
Release Date(s)
Mar 26, 2021 - Disney+


Misfits take to the ice once more as The Mighty Ducks: Game Changers premieres on Disney+ on March 26, 2021. I had a chance to preview the first three episodes of this ten episode season.

This reboot, which takes place almost 25 years after the last film of the Mighty Ducks franchise, restarts the story by blowing the old one up. The Ducks, once a team of perennial losers, have become a youth hockey powerhouse, driven by helicopter parents who hire personal trainers and sports psychologists for their children, who are already stressing out over their colleges while still in middle school. Hard-working paralegal Alex Morrow (Lauren Graham), who does the grunt work at a law firm while raising her hockey-loving son Evan (Brady Noon), goes off on the team and overbearing parents when Evan gets cut and told he shouldn't bother. The Mighty Ducks are no longer about having fun and enjoying hockey, now it's all about winning and nothing else.

Alex decides she's going to start her own team and Evan and his friend and neighbour Nick (Maxwell Simkins) try to assemble a team while Alex tries to find a home rink. Her search leads her to a rundown rink owned and operated by Gordon Bombay (Emilio Estevez), the former coach of The Mighty Ducks who now wants nothing to do with hockey. Will the new team succeed? Will Bombay confront his demons? Will Alex learn how to coach? We'll just have to watch to find out.

Sports stories, especially sports stories featuring seemingly impossible odds, are full of familiar tropes: assembling a team of misfits, practices that are more slapstick than slapshots, cantankerous coaches who need to have their love of the sport reignited. If you don't navigate the tropes well, the result is boring and predictable. If you have good writers and an excellent cast, you can capture the audience's hearts even if they know where the story is heading. The Mighty Ducks: Game Changers navigates these obstacles like Wayne Gretzky skating through pylons in a practice.

Graham and Estevez work perfectly off of each other, with Alex's optimism and need for guidance meshing well with Gordon's cynicism and indifference. Stephanie (Julee Cerda), Alex's boss and Mighty Ducks queen bee, is what happens when one of the Plastics from Mean Girls becomes a parent and lawyer. The real stars of this series are the young actors that comprise the team. Brady Noon's Evan captures the duality of supporting his mother while constantly being embarrassed by her and walks the trope tightrope of being the team's leader while also having the biggest doubts. Maxwell Simkins brings player and podcaster Nick to life with the comic timing of a sketch comedy vet. Evan and Nick are the most rounded out of the team in the first three episodes, but the rest of the young cast are solid and I look forward to seeing how they develop.

I watched the first three episodes for work. I'll be watching the rest for fun. The Mighty Ducks: Game Changers manages to reboot the franchise with an equipment bag full of heart and humour. The team, managed by the acting chops of Graham and Estevez, are ably captained by Noon and Simkins.