Full House no more
Apr 12, 2004 by Ian Evans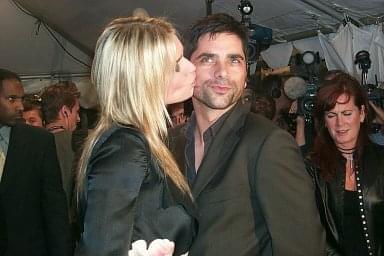 It's no longer a full house for John Stamos.
After five years of marriage, the 40-year-old actor has separated from his wife, actress-model Rebecca Romijn-Stamos.
Publicist Lewis Kay said that, "The split is amicable and they have asked that the media please respect their privacy regarding this situation during this difficult time."
31-year-old Romijn met the sometime Beach Boy drummer at a 1994 Victoria's Secret show. In recent years, she's appeared in films like X-Men, X2: X-Men United, Femme Fatale and the soon-to-be-released The Punisher, while former Full House star Stamos is known to TV audiences as the 10-10-220 spokesman and to Broadway audiences for his turns in Nine, How to Succeed in Business Without Really Trying and Cabaret.