Want to throw a party like the Governors Ball?
Dec 22, 2005 by Ian Evans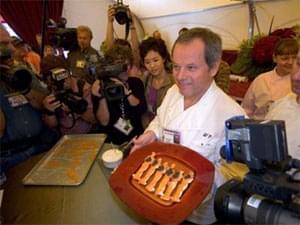 Many avid film lovers throw parties while watching the Oscars. If you'd like to throw a party just like the Academy Awards' Governors Ball, it's quite easy.
invite 1600 guests, including Oscar® winners, nominees, presenters and telecast participants
have Wolfgang Puck cater the event with 450 smoked salmon pizza and 4200 chocolate Oscars®
have photographers and news crews waiting outside
Easy as pie.