Oscar's the star of new Academy poster
Jan 29, 2009 by Ian Evans
Oscar himself is front and centre in the new poster to commemorate the 81st Academy Awards®, the Academy of Motion Picture of Arts and Sciences announced today. The poster is now available for purchase.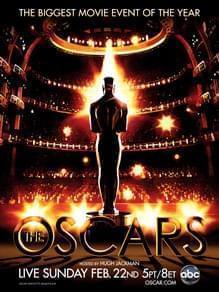 The image gives the same point of view that host Hugh Jackman will see as he looks out at the audience from the stage of the Kodak on February 22.
The poster will only be available on the Academy's Web site at www.oscars.org or by calling 1-800-554-1814.