Liam Neeson not heading to TIFF
Sep 02, 2009 by Ian Evans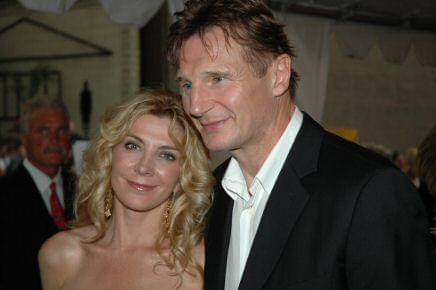 Liam Neeson, pictured here with late wife Natasha Richardson, will not be attending the Toronto International Film Festival to promote Atom Egoyan's Chloe. ©2004 DigitalHit.com. Photographer:Ian Evans All rights reserved.
Liam Neeson, who lost his wife, Natasha Richardson, to a tragic ski accident in March, will not be attending the 34th Toronto International Film Festival as previously announced.
Neeson was supposed to be attending to help promote Atom Egoyan's latest film Chloe. They were working on the film in Toronto when Natasha suffered her fatal accident at Quebec's Mont Tremblant ski resort.