Director George Hickenlooper dead at 47
Oct 30, 2010 by Ian Evans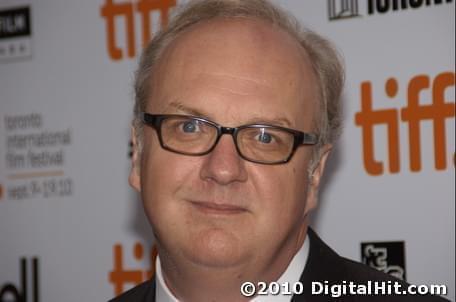 George Hickenlooper photographed at the Casino Jack premiere while attending the 35th Toronto International Film Festival. ©2010 DigitalHit.com All rights reserved. Photographed by Ian Evans
George Hickenlooper, director of the upcoming Casino Jack and cousin of Denver mayor and gubernatorial candidate John Hickenlooper, has died. He was 47.
Hickenlooper, who also directed the documentary Hearts of Darkness: A Filmmaker's Apocalypse, Factory Girl, Mayor of the Sunset Strip and The Man From Elysian Fields, was in Denver to premiere his latest film at the Starz Denver Film Festival. Kevin Spacey stars in the film as disgraced Washington lobbyist Jack Abramoff.
The death appears to be from natural causes, though Denver police will investigate as per protocol.