Eva Longoria files for divorce
Nov 17, 2010 by Ian Evans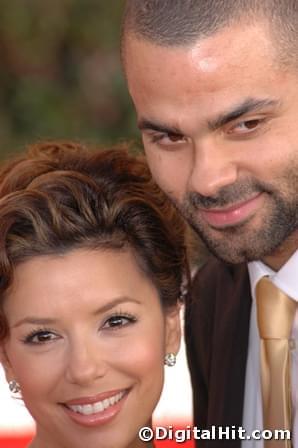 Eva Longoria, seen here with Tony Parker at the 15th SAG Awards, has filed for divorce.
Eva Longoria has filed papers in Los Angeles seeking to divorce basketball star Tony Parker. The filing cites irreconcilable differences.
Desperate Housewives star Longoria married the San Antonio Spurs player on July 7, 2007.