Alec Baldwin briefly hospitalized
Feb 11, 2010 by Ian Evans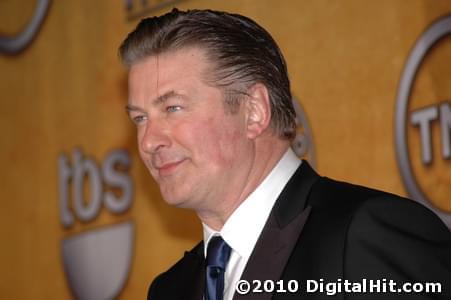 Alec Baldwin, seen here at the 2010 SAG Awards, is set to co-host the Oscars® with Steve Martin on March 7th.
30 Rock star Alec Baldwin was briefly hospitalized this morning in New York, according to local station WNBC.
Conflicting reports say that a 911 call said he was unresponsive, while others say he agreed to go to the hospital when paramedics arrived. He was released shortly after.