Lynn Redgrave dies at age 67
May 03, 2010 by Ian Evans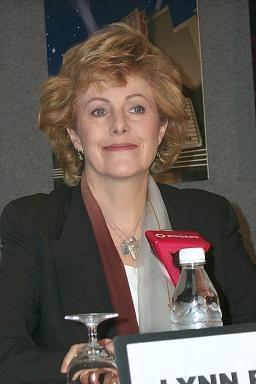 Lynn Redgrave, seen here at the How To Kill Your Neighbor's Dog press conference in 2000, has died at the age of 67. ©2000 DigitalHit.com.
Lynn Redgrave, the member of the British acting dynasty who shot to fame in the 1960's with Georgy Girl, has died at the age of 67.
She passed away Sunday night surrounded by family. A statement released by them said that "Our beloved mother Lynn Rachel passed away peacefully after a seven year journey with breast cancer. She lived, loved and worked harder than ever before. The endless memories she created as a mother, grandmother, writer, actor and friend will sustain us for the rest of our lives. Our entire family asks for privacy through this difficult time."
The youngest child of Michael Redgrave and Rachel Kempson was often overshadowed by her more famous sister Vanessa, but the actress received Oscar nominations for Georgy Girl and Gods and Monsters. She also received three Tony nominations in her career.