Arrested Development plans announced
Oct 03, 2011 by Ian Evans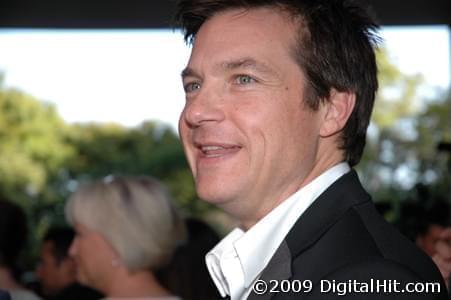 Jason Bateman, pictured here at the Up in the Air premiere at the 34th Toronto International Film Festival, will once again deal with the dysfunctional Bluth family as plans for more Arrested Development were announced.
Loyal friends of Arrested Development, including yours truly, will finally get some satisfaction as plans were announced for a new TV season and movie.
The series, which ended it's three year run on Fox in 2006, had loyal fans and critical acclaim, but not the ratings that Fox wanted. Fans yearned for more and on the weekend series creator Mitch Hurwitz and the cast reunited for the "Bluth Family Reunion," an event hosted by the New Yorker.
Hurwitz revealed that there'd be a mini-season of nine to ten episodes to catch everyone up on the family followed by a feature film. Though it hasn't been confirmed if Fox will air the series, which has grown to cult status in the years following its cancellation, outlets like IFC, Showtime and Netflix have apparently expressed interest in the new season.
The long-awaited movie has been the source of many rumors, including the story that Micheal Cera was holding out for more money. Hurwitz said that it was a ruse. "We're all game," Hurwitz said. "We've hated being coy, but we were working on this ambitious idea."
Hurwitz was joined at the event by Jason Bateman, Michael Cera, Will Arnett, Portia de Rossi, Tony Hale, David Cross, Jessica Walter, Jeffrey Tambor and Alia Shawkat. Show narrator Ron Howard joined the gang by phone.