Kim Kardashian files for divorce
Oct 31, 2011 by Ian Evans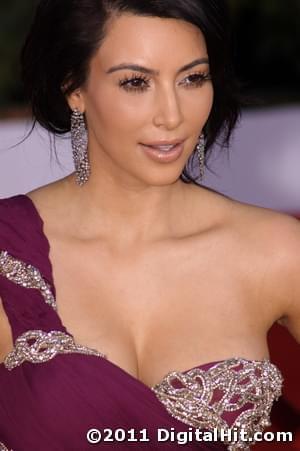 Kim Kardashian, pictured here at the 17th Annual Screen Actors Guild Awards, has filed for divorce from basketball player Kris Humphries after 72 days. ©2011 DigitalHit.com. All rights reserved.
Photographer: Ian Evans.
Okay, who had October 31st in the office pool?
After 72 days of wedded whatever, Kim Kardashian, famous for a reality show she landed after a sex tape release, has filed for divorce from NBA player Kris Humphries. The reason give was — wait for it — "irreconcilable differences."
Kim also wants the court to block any attempts by Kris to get spousal support.