Morgan Freeman named as Cecil B. DeMille award recipient
Nov 09, 2011 by Ian Evans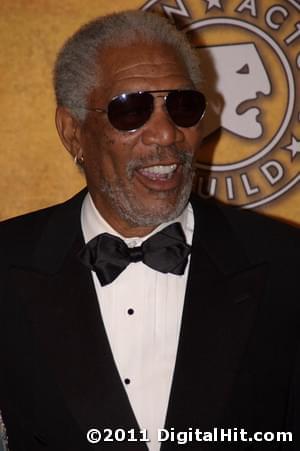 Morgan Freeman, seen here at the 17th Annual Screen Actors Guild Awards, has been named as this year's Cecil B. DeMille award recipient. ©2011 DigitalHit.com. All rights reserved. Photographer: Christine Lambert
Actor Morgan Freeman has been named as this year's recipient of the Cecil B. DeMille award, which he'll receive at the 69th Golden Globes ceremony in January.
The announcement was made by actress Amy Adams and director Pedro Almodovar who were joined by Hollywood Foreign Press Association president Dr. Aida Takla-O'Reilly.
Freeman, 74, won a Best Performance by an Actor in a Motion Picture – Comedy/Musical Globe in 1990 for his role in Driving Miss Daisy. He had Best Actor nominations for Invictus and The Shawshank Redemption and received Supporting Actor nods for Million Dollar Baby and Street Smart.