Nicolas Cage arrested in New Orleans
Apr 16, 2011 by Ian Evans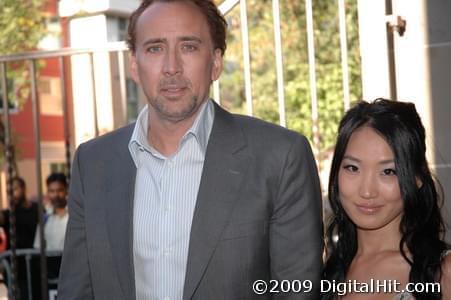 Nicolas Cage, see here with wife Alice at the Bad Lieutenant: Port of Call New Orleans premiere at the 34th Toronto International Film Festival in 2009, has been arrested on charges of domestic abuse and disturbing the peace.
Authorities in New Orleans have confirmed that actor Nicolas Cage has been arrested in New Orleans on charges of domestic abuse battery and disturbing the peace.
The Oscar®-winning actor was booked into the Orleans Parish Prison at 11:30 a.m. Saturday. Cage was apparently drunk and arguing on the street with his wife, Alice. A cab drier who called the police said he saw Cage shove her at one point.
Cage's wife is not a complaining witness in the arrest and does not want him charged, apparently denying there was any physical contact.