Heidi Klum and Seal announce separation
Jan 23, 2012 by Ian Evans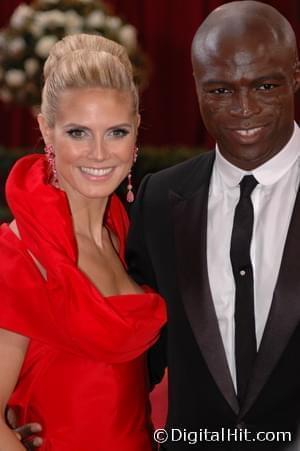 Model Heidi Klum and singer Seal, seen here attending the 80th Annual Academy Awards in 2008, have announced their separation. ©2008 DigitalHit.com. All rights reserved. Photographed by Christine Lambert
Singer Seal and model Heidi Klum announced this weekend that they had separated. Rumors had been buzzing on entertainment shows and web sites that the news was coming.
The couples joint statement said that "While we have enjoyed seven very loving, loyal and happy years of marriage, after much soul searching we have decided to separate. We have had the deepest respect for one another throughout our relationship and continue to love each other very much, but we have grown apart. This is an amicable process and protecting the well-being of our children remains our top priority, especially during this time of transition. We thank our family, friends, and fans for their kind words of support. And for our children's sake, we appreciate you respecting our privacy."
The couple, who married in 2005. parent four children together, including Klum's daughter from a previous relationship.