Demi Moore seeks treatment
Jan 25, 2012 by Ian Evans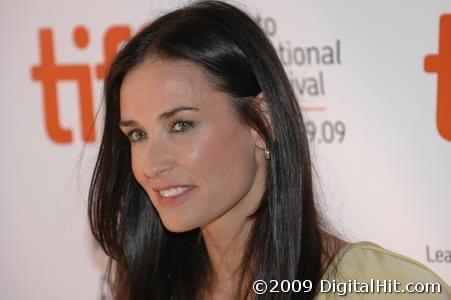 Demi Moore, pictured here at the The Joneses premiere at the 34th Toronto International Film Festival, is seeking treatment for "exhaustion" according to her rep. ©2009 DigitalHit.com. All rights reserved. Photographer:Christine Lambert
Demi Moore was in hospital on Monday night after a 911 call was placed from the actress' LA home. Following that, she was transported to a facility for longer term treatment.
Her rep released a statement saying that "Because of the stresses in her life right now, Demi has chosen to seek professional assistance to treat her exhaustion and improve her overall health. She looks forward to getting well and is grateful for the support of her family and friends."
"Exhaustion" is one of those words that can cause journalists to roll their eyes as it can be used by publicists to spin a variety of ailments or addictions. As for the stress, Moore has recently gone through a very public end to her marriage with Two and a Half Men's star Ashton Kutcher.