Charles Durning dead at 89
Dec 25, 2012 by Ian Evans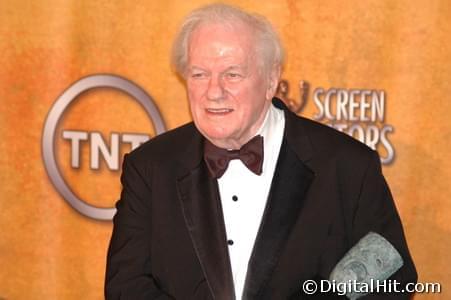 Charles Durning, seen here with the Screen Actors Guild Life Achievement Award in 2008, has died at the age of 89.
Charles Durning, the well-loved character actor and WWII hero, has died at the age of 89. His agent, Judith Moss, says he died of natural causes at home.
Adept at comedy and drama and Oscar-nominated for supporting roles in The Best Little Whorehouse in Texas and To Be or Not to Be, Durning also served in the U.S. Army in WWII. He took part in the D-Day invasion of Normandy, and was captured at the Battle of the Bulge. He later survived a massacre of prisoners and was given the Silver Star and three Purple Hearts for his service.