Dick Van Dyke marries at 86
Mar 10, 2012 by Ian Evans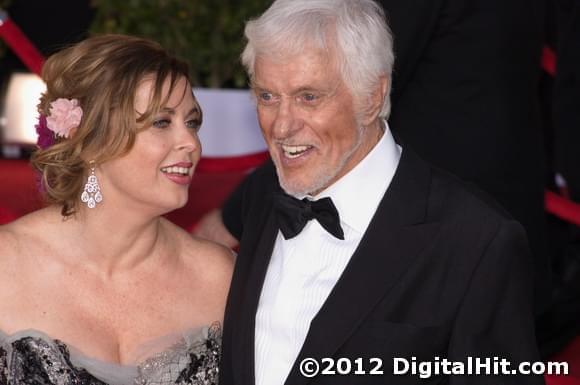 Arlene Silver and Dick Van Dyke, seen here at the 18th Annual SAG Awards, wed on Leap Day.
Screen legend Dick Van Dyke is a newlywed at the age of 86. His publicist has confirmed that the actor married makeup artist Arlene Silver, 40, on Leap Day. The couple met about five years ago at the Screen Actors Guild Awards.
Prior to Silver, Van Dyke was married to, and had four children with, Margie Willett. They divorced in 1984 after a long separation. He lived with Michelle Triola (of the Lee Marvin palimony case) from 1976 until her death in 2009.