Brad Pitt and Angelina Jolie get engaged
Apr 13, 2012 by Ian Evans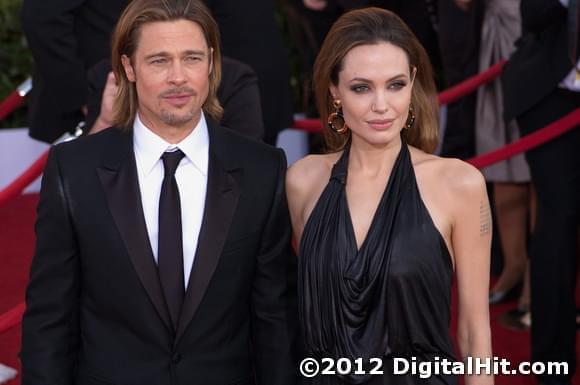 Brad Pitt and Angelina Jolie, seen here at the 18th Annual SAG Awards, have announced their engagement.
After seven years as a couple and raising a family that consists of six children (three adopted), Brad Pitt and Angelina Jolie have decided to get engaged.
The news was confirmed by Pitt's manager, Cynthia Pett-Dante, who told The Associated Press that no date had been set and that the engagement "is a promise for the future."
It's the second wedding for Pitt, 48, who divorced Jennifer Aniston in 2005, and the third for Jolie, who tied the knot to actors Billy Bob Thornton (divorced in 2003) and Jonny Lee Miller (divorced in 1999).