Jennifer Aniston gets engaged to Justin Theroux
Aug 13, 2012 by Ian Evans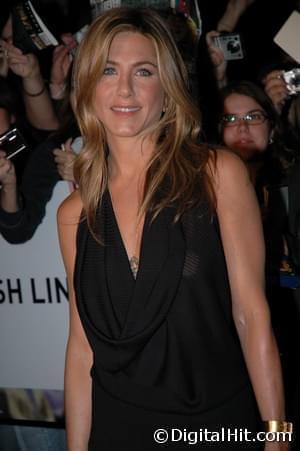 Jennifer Aniston, pictured here at TIFF in 2008, is engaged to Justin Theroux.
It may have been actor/screenwriter Justin Theroux's birthday on Friday, but he gave Jennifer Aniston a present too: an engagement.
A rep for Aniston, 43, confirmed the 41-year-old scribe, who penned Tropic Thunder, Iron Man 2 and Rock of Ages, popped the question on the weekend. The pair appeared in Wanderlust together earlier this year.
It'll be Aniston's second marriage and Theroux's first.