Fey and Poehler to host Globes through 2015
Oct 15, 2013 by Ian Evans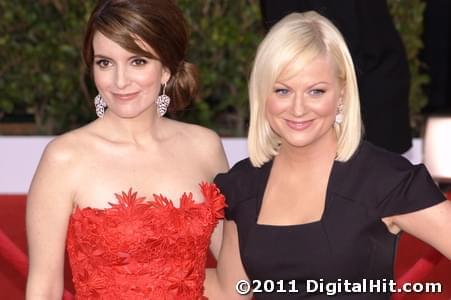 Tina Fey and Amy Poehler, pictured here at the 2011 SAG Awards, will host the Golden Globes through 2015.
After hosting the 70th Golden Globe Awards in 2013, Amy Poehler and Tina Fey have been signed for two more years of hosting.
NBC's Paul Telegdy said that, "Tina and Amy are two of the most talented comedic writer/performers in our business, and they were a major reason the Golden Globes was the most entertaining awards show of last season. "We're elated they wanted to host together again and that they committed for the next two years," he added.