Peter O'Toole dead at 81
Dec 15, 2013 by Ian Evans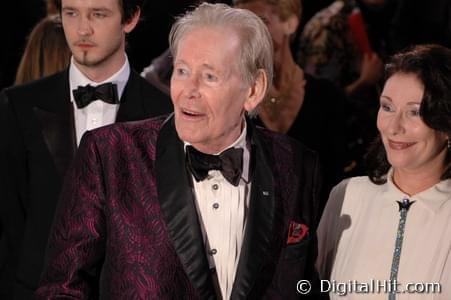 Peter O'Toole, pictured here at the 2007 Academy Awards, has died at 81.
Peter O'Toole died Saturday in hospital, his agent Steve Kenis confirmed Sunday. He was 81.
With a filmography full of greats, O'Toole is probably best known for 1962's Lawrence of Arabia, which earned him the first of eight Oscar nominations. He never won for those roles, but was given an honorary Oscar in 2003. His other nominations were for 1968's The Lion in Winter, 1969's Goodbye, Mr. Chips, The Ruling Class in 1972, 1980's The Stunt Man, 1982's My Favorite Year and Venus in 2006.