Nia Vardalos returns to Toronto for Instant Mom signing
Apr 11, 2013 by Ian Evans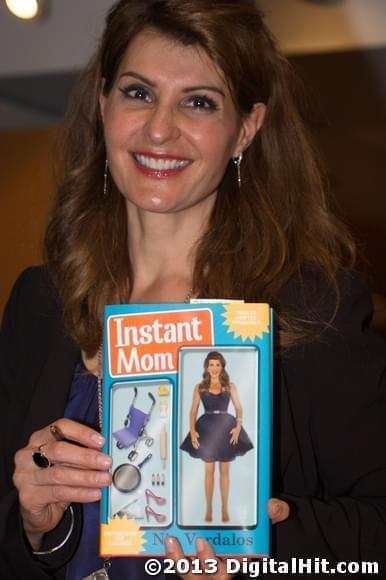 Nia Vardalos poses with her new book Instant Mom at Indigo's midtown Yonge & Eglinton location in Toronto.
A big fat Greek wedding probably would have been the only other place to have more of Nia Vardalos' friends and relatives in it as the writer/actress returned to Toronto to sign her new book, Instant Mom, at Indigo's Yonge & Eglinton bookstore.
Introducing us to her cousins — "There's Nick, Nick, Nick and Nick" — Vardalos, a self-professed "fearless idiot" who likes to jump into things with both feet, talked about love, support and family as she promoted her book about adoption, Instant Mom. She talked candidly about her search for motherhood and how Foster Family Agencies led her to the adorable three-year-old she knew was born to be her daughter. She is so enthusiastic about adoption that she'll be donating the proceeds of the book to various groups that work in the adoption process.
Check out our photos from Nia Vardalos' Instant Mom book signing.