James Gandolfini dead at 51
Jun 20, 2013 by Ian Evans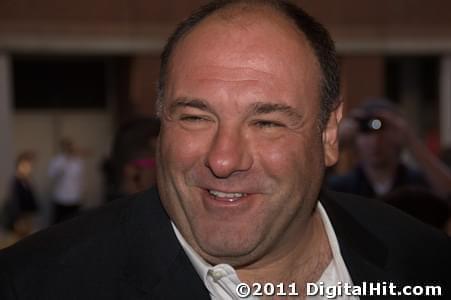 James Gandolfini, seen here at the Violet & Daisy premiere at the 2011 Toronto International Film Festival, has died at 51. ©2011 DigitalHit.com. All rights reserved. Photographed by Ian Evans.
James Gandolfini, who brought to life on of TV greatest characters, has died of an apparent heart attack in Italy. He was 51.
Gandolfini was attending the Taormina Film Festival when he passed away. Gandolfini won three Emmy awards for playing Tony Soprano over The Soprano's 6 seasons. He also won 5 SAG(Screen Actors Guild_ Awards — three for his role and two as part of the ensemble. The show began in 1999.
Besides the hit series, Gandolfini brought his considerable talents to roles in True Romance, Get Shorty, The Mexican and Zero Dark Thirty.
Gandolfini is survived by wife Deborah Lin, their daughter, and a teenage son from a previous marriage.