Glee star Cory Monteith found dead in hotel room
Jul 14, 2013 by Ian Evans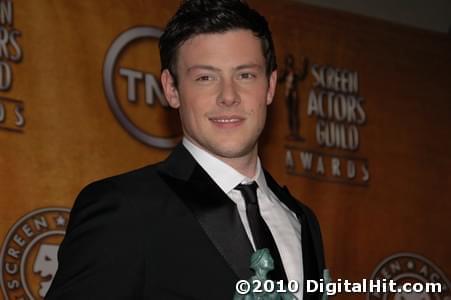 Actor Cory Monteith, seen here at the 16th Annual Screen Actors Guild Awards, was found in his Vancouver hotel room. He was 31.
Cory Monteith, the Canadian actor best known for his performance as Finn on FOX's Glee, was found dead on Saturday in his Vancouver hotel room. He was 31.
Monteith, who had gone to rehab earlier this year to deal with a drug problem that had plagued him in the past, was discovered by staff at Vancouver's Fairmont Pacific Hotel. Staff found the actor dead after he had missed his checkout time. Po;ice said foul play was not indicated, but didn't disclose what, if anything, was found in the room.
Monteith had entered rehab in late March and completed the program on April 26th, 2013, when he tweeted to fans "sending out big love to everyone. thank you for the continued support! It means the world to me! :) "
In June, he made his first post-rehab red carpet appearance, a charity benefit, with his Glee co-star and girlfriend, Lea Michele.