Tim Burton and Helena Bonham Carter confirm split after 13 years
Dec 24, 2014 by Ian Evans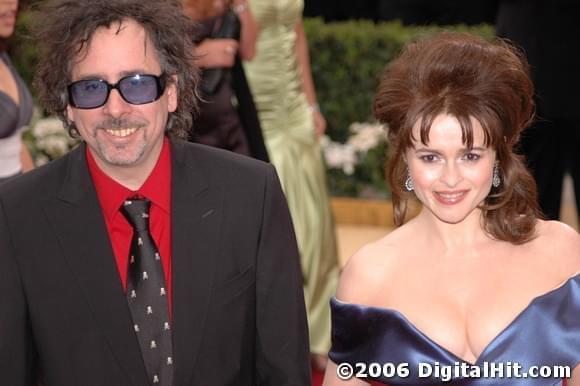 Tim Burton and Helena Bonham Carter, seen here at the 2006 Oscars, have confirmed a split after 13 years.
Helena Bonham Carter, through a spokesperson, has cofirmed that she and director Tim Burton, her partner of 13 years, split earlier this year.
Accordinf to the spokesman, "Tim Burton and Helena Bonham Carter separated amicably earlier this year and have continued to be friends and co-parent their children. We would ask that you respect their privacy and that of their children during this time."
The couple met when Burton cast her in 2001's Planet of the Apes. They have since worked together on
Charlie and the Chocolate Factory, Sweeney Todd: The Demon Barber of Fleet Street, Alice in Wonderland and Dark Shadows.
The pair have two children.