Olivia Wilde and Jason Sudeikis welcome baby boy
Apr 24, 2014 by Ian Evans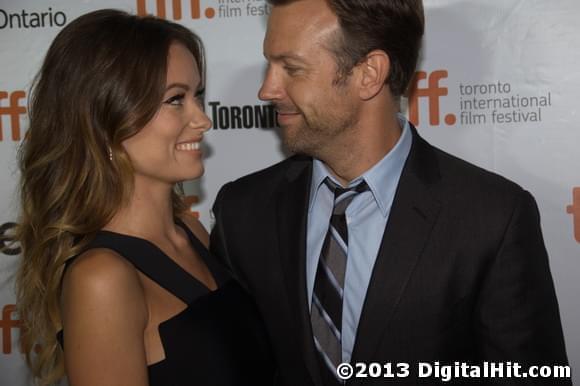 Olivia Wilde and Jason Sudeikis, pictured at the Rush premiere at the 38th Toronto International Film Festival, have welcomed a baby boy.
Congrats go out to Olivia Wilde and fiancé Jason Sudeikis, who announced Wednesday that she had given birth to a son on April 20th.
"Ladies and gentlemen, Otis Alexander Sudeikis has LEFT the building! (I'm the building)," the 30-year-old actress tweeted along with a photo of mother and child.