Wreck-It Ralph 2 hits cinemas in 2018
Jun 30, 2016 by Ian Evans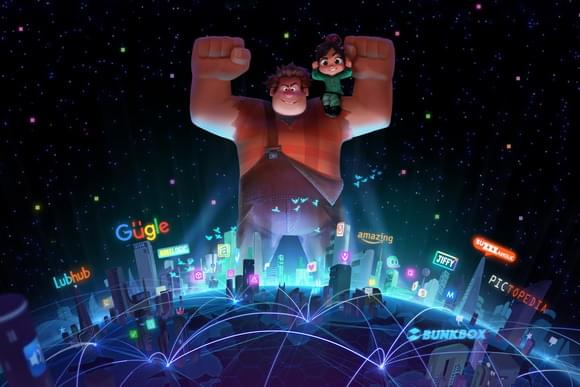 Wreck-It Ralph returns in 2018.
Walt Disney Animation Studios announced today that a sequel to Wreck-It Ralph will be hitting theatres on March 9, 2018.
Director Rich Moore will be joined by writer-director Phil Johnston to head the project. John C. Reilly will be back to voice Ralph and Sarah Silverman returns as Vanellope von Schweetz.
"From the moment we started working on the first Wreck-It Ralph, we knew there
were so many possibilities with these characters," said Moore "This time, Ralph's wrecking wreaks havoc on the Web — as only he can do. Characters we loved in the first film are back and we are ecstatic to be working with them—and the actors who voice them—once again."