Yabba dabba do! The Flintstones are headed to Blu-ray
Aug 05, 2020 by Ian Evans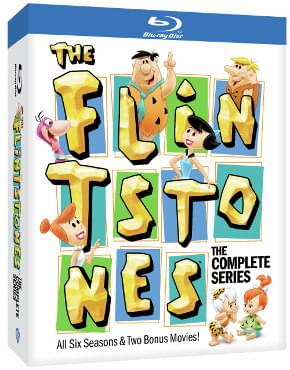 Yabba dabba do! The Flintstones are getting a complete series release on Blu-ray!
Warner Bros Home Entertainment will be releasing The Flintstones: The Complete Series on October 13th, 2020. The 10-disc set features all six seasons and 166 episodes of the classic animated series as well as two full-length animated movies, The Man Called Flintstone and The Flintstones and WWE: Stone Age Smackdown!
This set will have a $84.99 suggested retail price in the US and an SRP of $99.99 in Canada. The set will also be available on Digital starting October 6th, with a $74.99 SRP in the US and Canada.