35th Toronto International Film Festival Coverage: Day Eight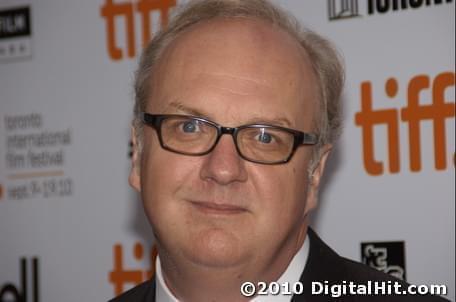 George Hickenlooper at the Casino Jack premiere
It's day eight and the festival is winding down. Quite a few of the foreign journalists have headed home and people begin to get that melancholy feeling. For film lovers it's like the summer holidays are coming to an end.
Roy Thompson Hall played host to the gala premiere of George Hickenlooper's Casino Jack. The film stars Kevin Spacey as Jack Abramoff, the powerful Washington lobbyist who was involved in a corruption scandal that led to the conviction of himself, Congressman Bob Ney, and a collection of White House and Congressional staffers and lobbyists.
The film, which was filmed in Hamilton, Ontario, also stars Barry Pepper, Kelly Preston, Jon Lovitz and Rachelle Lefevre. Sadly, it was one of last films Maury Chaykin acted in before he died this summer.
Update: Casino Jack was George Hickenlooper's last film. He died on October 29, 2010 at the age of 47. The coroner ruled that Hickenlooper died of an accidental overdose of a prescription painkiller mixed with alcohol.
TIFF Day Eight Photo Galleries