38th Toronto International Film Festival Coverage: Day Three
Saturday, September 7th, 2013 by Ian Evans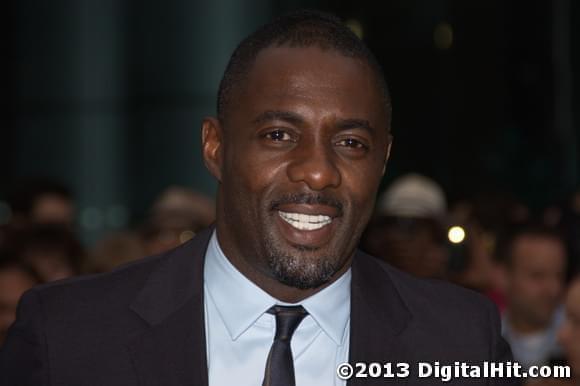 Day Three's here and we start the day off for the gala matinee screening of Mike Myers' documentary Supermensch: The Legend of Shep Gordon. The doc follows the storied career of manager Shep Gordon, who guided the careers of talents as diverse as Alice Cooper and Anne Murray. Shep and Mike walked the carpet along with friends Alice Cooper and Tom Arnold. Arnold was glad that Shep was getting his day in the limelight, saying that the man was honourable in both his professional and personal life. Gordon, who has spent decades guiding careers, said it still felt a little odd to be the centre of attention in this story.
We had a few drops of moisture to contend with at RTH, but by the time we made it to Ryerson University for the premiere of Mad Men creator Matthew Weiner's You Are Here. The film tells the tale of a man (Zach Galifianakis) who inherits his estranged father's fortune and then must team up with a friend (Owen Wilson) to help him in the legal challenge presented by his sister (Amy Poehler).
Weiner, Poehler and co-star Laura Ramsey were on hand, braving the rain to promote the film. Weiner, who is of course the brains behind the very popular Mad Men, says that his feature debut shares the character-driven approach and hopes that You Are Here is intricate enough to have you thinking about it and discussing it 24 hours later.
It was then back to Roy Thomson Hall for the premiere of Mandela: Long Walk to Freedom from director Justin Chadwick. Idris Elba stars as the man who fought apartheid, spent 27 years in jail, and went on to lead South Africa during a time of great change and reconciliation. Chadwick said that he didn't set out to create a lookalike in Elba, but that the actor captured the spirit and energy of Mandela. Elba said that the script and Mandela's memoir were quite different, though the book did give him an insight into the man's thinking during different events. Elba said that he learned a lot about the power of patience and sacrifice and hoped that the film would give a younger generation the knowledge of what one can accomplish just with those virtues.
TIFF Day Three Photo Galleries